We have a great many assets, amongst which a genuine smile is priceless.
It can express so much of what we think or feel, how we perceive ourselves and how we would like to be perceived. 
We suggest being playful and experimenting with different colors and combinations but at the same time, taking care to keep your lips hydrated and ready to flash that smile with confidence!
For this purpose, Soo and Carrots have put together the 2 essential steps for your lip routine.
First of all, we would like to introduce the Etude House Dear Darling Water Gel Tint. This lip product will give you plump, sweet lips and its fruity, deep colors are irresistable. The long-lasting adhesive moisture helps to express the vivid lip colors and the minerals and vitamins contained will ensure your lips stay well hydrated. 
We recommend you to apply the tint in natural sweeps from the outside of your lips to the inside as if trying to achieve a gradation effect. 
The Etude House Cherry Jelly Lips Patch completes this lip set. This is a lip treatment mask patch with triple care from its cherry, hyaluronic acid and collagen components, intended to moisturize and revitalize your lips.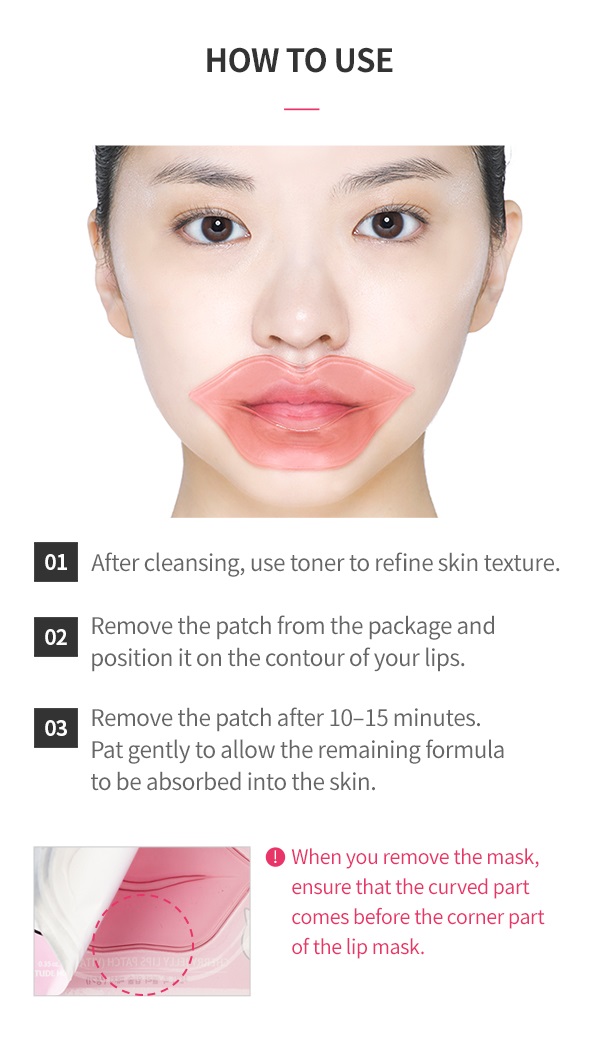 The lip-shaped mask cares not only for your lips but also the skin around them, providing hydration and soothing dryness. The gel-type mask sticks perfectly to your lips and provides an instant, refreshing cooling effect that will replenish and nourish your lips.
After applying it onto your lips, wait for about 15~20 mins before removing the patch and patting the remaining essence lightly with your hands for full absorption.