Keep Up with the K-Beauty Trends and Know-How
From the basic essential products to cleansers, here are the best beauty products for you.
Basic skin care products, sunscreen, cosmetics, facial mask sheets, and makeup tools, you can have them all.
These are the essential beauty products for people of all ages and genders. 
All products are high-quality and satisfy the high standards of Korean consumers.
Upgrade your daily skin care routine with best-selling K-Beauty items. 
Only $55.99 for more than $150 worth items.
It's your chance to experience hard-to-get K-Beauty items by yourself!
Buy S&C Beauty Bag today and take care of your skin with the best K-Beauty items.
Labiotte Hyalbiome Water Cream (50ml)
[Moisturizer for Anti-Wrinkle and Skin Lightening]
With the special ingredient Hyalbiome™ which contains probiotics and low molecular weight hyaluronic acid, this cream gives intensive hydration to your skin.
The absorbing formula helps ingredients to be delivered deeply into your skin and leaves pleasant finish.
Made with 100% EWG Green Grade certified ingredients and dermatologically tested.
*Use as the last step of skin care routine Apply an appropriate amount on the skin along skin texture and gently pat to promote absorption into skin.
Labiotte UV Veil Moisture Sun Essence [50ml+20ml]
In addition to sun protection, give your skin more hydration!
Moisture sun essence provides strong UV protection while giving moisturizing care with 68% moisture essence.
The moist essence texture absorbs smoothly into the skin with almost feather-like lightness, without leaving any white cast.
The water-based formula is lightweight and skin-refreshing, suitable for all skin types and ages.
*As the last step of basic skin care, apply evenly on the skin area often exposed to the sun.
Labiotte Momentique Time Shadow
The triple shadow enhances eye makeup with a harmonious combination of colors.
The special emollient ingredients give full color with no fall-out. 
The velvety formula smooths onto lids with unbelievable slip and is highly buildable and blendable even for the beginners.
3 o'clock: brown shade
Matte Nude Beige
Satin Pearl Gold
Shimmer Pearl Choco Brown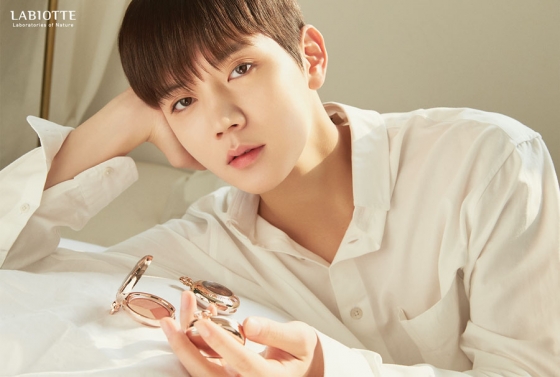 The triple shadow comes with a compact and pocket watch inspired package. 
*Apply a moderate amount to eyes gently with the applicator or with your finger.
Etude House Dear Darling Water Gel Tint
(Random Color will be sent)

Water gel tint will give you sweet lips with fruit juicy, deep color. The long-lasting adhesive moisture helps to express vivid lip color.
Contains minerals and vitamins to keep your lips hydrated.
*Control the amount of tint on the tip of the lid and apply naturally from outside to inside as if trying to achieve a gradation effect.
Labiotte Code-Derm Capsule Enzyme Cleansing Water (250ml)
The Protease enzyme ingredient makes your skin smooth as it melts old dead skin cells while cleansing the face. 
The weak pH acidic formula, made of EWG green grade ingredients, is gentle and does not irritate the skin.
Free from 20 types of harmful substances such as artificial colors, fragrance, Parabens and Phenoxyethanol.
With patented ingredients, it promotes moisture retention and keep the skin healthy after cleansing.
*1. Apply the appropriate amount on a cotton pad, gently swipe from inside to outside along the face lines to remove makeup and dead cells.
2. Rinse off with lukewarm when necessary.
Labiotte Premium Collagen Full Up Mask (5 ea)
The premium collagen mask provides rich moisture and elasticity to skin with the ingredient of Peptide added to the nutritious collagen essence.
The patent ingredients let nutrients penetrate deep into skin and enhance the skin's moisture retaining ability.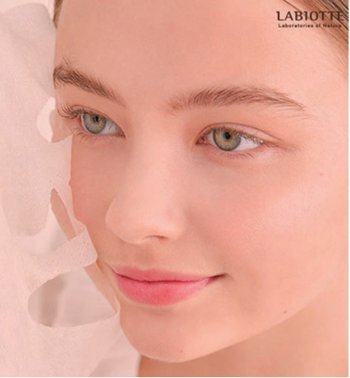 *1. After washing the face, apply toner to tighten the skin texture. 
2. Take out the mask, evenly attach on the entire face, except the skin around the eyes and mouth and remove the mesh net. 
3. Remove the sheet after 10~20 minutes, and gently pat to enhance the absorption of the remaining residue into the skin.
Etude House My Beauty Tool Heart Shape Puff [2p]
The heart-shaped puff matches the cheeks of SuSu from Soo&Carrots, cute and adorable.
*Pat onto liquid or cream foundation and softly dab it on your skin.
Etude House Cherry Jelly Lips Patch
Lip treatment mask patch with triple care from cherry, hyaluronic acid and collagen, which can moisturize and revitalize your lips.
The lip-shaped mask patch cares for lips and the skin around them, providing hydration and soothing effects. The gel-type mask perfectly sticks to lips and instantly provides a refreshing cooling effect to replenish, nourish and moisturize the lips.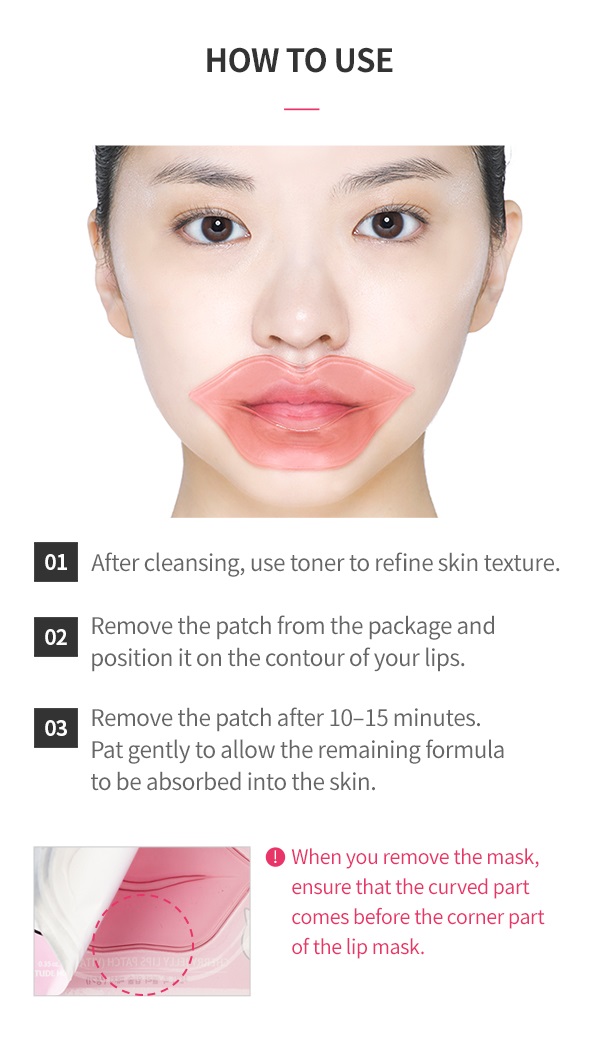 * Apply on lips. After 15-20 minutes, remove the patch and pat the remaining essence lightly with hands for absorption.
Shipping and Refund Policy
Orders are shipped via DHL Express which normally takes 2-5 business days. Your items are packed with the utmost care and you will be provided with a tracking number once the item is on its way to you
In case we are at fault for any issues with your order, we take full responsibility for your items and we offer a full refund or exchange/re-send the items. Please contact us at help@sooandcarrots.com within 3 days of receiving the parcel, in case you encounter any troubles with your order.
There are some cases in which we cannot assume responsibility for the failure of delivery, such as: putting down the wrong address, failing to respond to DHL or Custom Services' inquiries, the parcel being stolen after it had already reached its intended destination, cancelling the order after we've already shipped the items.
In the above mentioned cases we cannot offer a refund for your order.
Regarding Customs Charges, policies vary from country to country so please make sure to consult your country's customs services before placing an order.